Add users and set user roles
Add users and set user roles
In this guide, we outline how to add a new user, and then provide that user with Manage Data privileges (known as a Paid Seat). Learn more about users roles in our 'Summary of user roles' help page. 

Add a new user
1
Select 'Admin' from the top menu
2
Click 'Other Features' and select 'Site Settings'
3
Select Add from the main menu on the left of your screen, then select Invite User.
4
After selecting Invite User, you will be presented with a short form. The only required field is an email address, though you can also add their name and write a custom message, which will appear in their invite email.
At this point, you also have the option of making your invited user a site administrator. To do this, click the box at the bottom of the form.
Don't worry if you haven't done this — we'll go over how to set administrative privileges later in this guide.
Click 'Invite User' and your designated user will be sent an invite to your site.
Grant administrative permissions to a user
1
Click 'Users & Groups' and select 'Users'
2
Select the user you wish to make an administrator
You can search for the user by name, email address, or API key. You can also filter your results to Paid Seats, Site Administrators, or members of one of more Groups. 
After you select a user, you will take you to an overview screen for that person.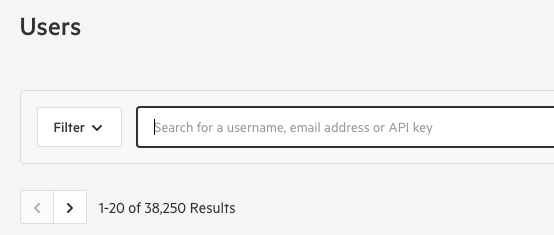 3
From this screen, you will be able to: 
Make the user a Site Administrator
Edit user permissions for each group to which the user belongs.