Suspending a user
Suspending a user
Site Administrators can suspend users from their Data Service. Suspension will prevent the user from accessing data on your Data Service, both via the web user interface and via any Data APIs. 
1
Select Users from your Admin menu
This will give you a list of users on your Koordinates site.
2
Search for the name, email address, or API key of the user you wish to suspend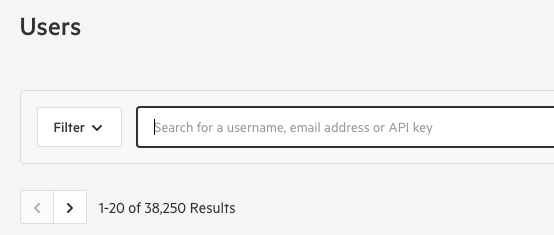 3
Select the name of the user you wish to suspend
4
5
Select 'Suspend' from the drop down menu
6